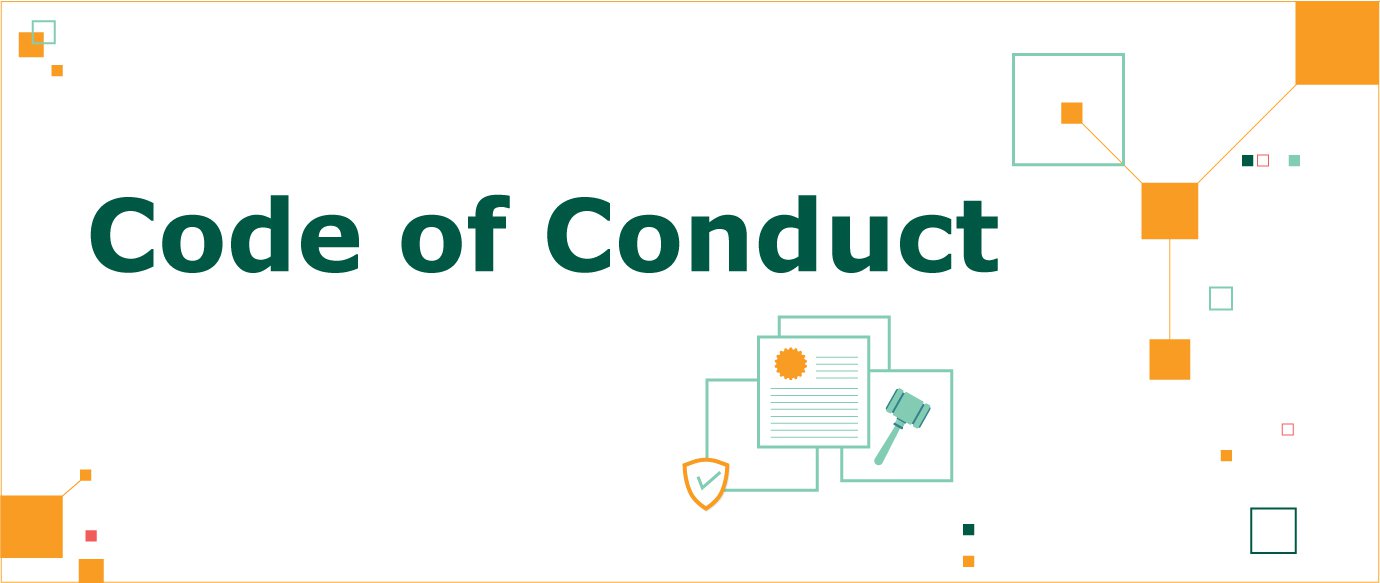 Bread&Net strives to be a welcoming, respectful, and collaborative space for discussing topics related to digital rights. To maintain this environment, everyone involved, including staff, speakers, and attendees, are expected to adhere to the highest standards of behavior outlined in this Code of Conduct. By participating in Bread&Net 2023, you agree to abide by the terms of this Code to ensure everyone feels safe, comfortable, and respected.
This year's iteration of Bread&Net will be conducted as a hybrid model event. We want to maintain a safe space where all participants can engage constructively and thoughtfully with each other while ensuring their physical and emotional security. Our diligent team is committed to taking all measures necessary to make this a reality but is aware of the limitations a hybrid event imposes on us. By adhering to the Code of Conduct, each participant can do their part in making Bread&Net 2023 a safer space for all.
We expect you to be considerate and respectful to all community members. Refrain from demeaning, discriminatory, or harassing behavior, materials, and speech. We encourage you to speak up if you witness any threatening or disrespectful behavior that conflicts with this Code of Conduct.
Examples of unacceptable behaviors include:
Verbal or written comments that reinforce oppression related to race, gender, gender identity and expression, color, sexuality, religion, age, class, nationality, ethnicity, disability, medical condition, physical appearance, body size, refugee and displacement status, nationalist ideologies, or language;  
Intentional dismissal of a participant's gender identity, expression, or sexual orientation in any form as well as deliberate "outing" of other persons without their consent;
Imitating or making fun of languages, accents, or grammatical errors, or giving unsolicited grammar corrections (clarifying questions are permitted);
Verbal or written threats or demands;
Sexualized images in public spaces or non-consensual image sharing;
Verbal or physical intimidation; 
Stalking, in person and online;
Harassing photography or recording;
Sustained and intentional disruption of sessions or activities and harmful attempts at silencing moderators, speakers, attendees, or anyone present at the session/workshop;
Unwelcome physical or virtual contact or sexual attention;
Enlisting the help of others, whether in person or online, in order to target a participant;
Dismissive or derisive comments about safe spaces, harassment, codes of conduct and related processes and mechanisms;
Doxxing: Posting or threatening to post other people's personally identifying information;
Sexist, racist, homophobic, transphobic, or otherwise discriminatory jokes and language;
Encouraging, supporting, or assisting any of the above behavior;
Any other behavior not mentioned here but is conducted intentionally to damage or harm someone's physical or mental wellbeing.
All participants must comply with the instructions of the moderator and/or any Bread&Net Staff Member or designated personnel.
Abiding by the Code
One of the key pillars of Bread&Net is that everyone involved feels safe, respected, and dignified. Therefore, the Code of Conduct committee has the right to drop sessions, cancel a talk, ban attendees or staff, terminate business with collaborators, physically or virtually remove a party from the conference space, or take any other necessary measure in case concerns are flagged against a party involved with Bread&Net. These concerns include but are not limited to violent or intimidating behavior, discriminatory comments, verbal or physical harassment, engaging in misinformation, disinformation, or defamation, promoting state or non-state actors engaged in human rights violations or war crimes, or any other unacceptable behavior listed above. 
Discrimination
At Bread&Net, we do not tolerate any discrimination based on race, color, gender identity and expression, sexuality, religion, age, class, nationality, ethnicity, disability, medical condition, physical appearance, body size, refugee and displacement status, nationalist ideologies, or language. Accordingly, our participants may not conduct themselves in a way that unjustifiably favors or discriminates against particular individuals or interests.
Harassment
We are committed to maintaining a safe and healthy shared environment in which no participant is excluded from participation, denied benefits, or subjected to discrimination in any Bread&Net activity. Harassment is therefore strictly prohibited. Harassment encompasses forms of unwelcome conduct, online or in person, including physical, verbal, sexual, intellectual, and otherwise, that can create a hostile and/or harmful environment.
Defamation
We define defamation as damaging speech, both spoken (slander) or documented materially, in images or writing (libel) —physically or electronically— that is intended to damage another individual's reputation. Reputations take years to build and maintain; any misleading information about an attending individual at the conference will be taken very seriously. 
 
Privacy and Confidentiality
All participants are obligated to respect the privacy of fellow participants. Participants may use pseudonyms, turn their cameras off during online sessions, or take any other reasonable measure in order to protect their privacy. Participants are free to repeat information shared during a session, but the identity, affiliation or other personal information of other participants may not be shared without their expressed consent. Participants will also refrain from posting about specific individuals or tagging them on social media unless express consent is obtained. 
At the start of each session, speakers and moderators will remind participants of the level of privacy expected. This will also be noted in the session description. Video and audio recording of sessions and activities is forbidden. Written records of sessions, including through transcripts, blogs, and articles, must redact the identifying information of fellow participants unless their express consent is provided. Failure to safeguard confidential or privately shared information, including publication of private communication without consent is considered a violation of this Code of Conduct.
Failure to comply with this Code will be dealt with promptly, seriously, and confidentially.
Reporting Mechanisms
If you fall victim to or become a target of any of of the above harmful behavior or witness actions by others that conflict with this Code, please send your complaint to the Code of Conduct committee immediately via Signal number: +961 81 633 133 or on cocbn@smex.org, or find a member of Bread&Net staff during the event so they could aid you with the reporting process. 
Handling Complaints
Once we receive a case of misconduct or a complaint, our team will immediately take necessary measures to ensure the reporting individual is safe and that there is no threat by the reported perpetrator to them or the community. We will then offer all support needed for the reporting individual and take immediate action against the reported party. 
Your complaint will remain anonymous unless you express consent to the alternative. If your concern or complaint regards a member of the Code of Conduct committee, we can assure you that the committee member will not handle your complaint, nor will the contents of your complaint, including your identity, be disclosed to them. If this makes you uncomfortable, or you would otherwise find this process difficult for another reason, you may reach out to a member of the Bread&Net team you trust, and they will escalate your complaint to the appropriate channels.
Bread&Net's Code of Conduct committee makes decisions on the basis of reported behavior taking place at Bread&Net online and offline space that violates the values enshrined in this Code of Conduct.
The Code of Conduct committee will respond to all complaints appropriately, taking into account the nature and severity of the offense, and support for the complainant. Possible actions the committee may take include, but are not limited to, warnings, expulsion from the ongoing and/or future Bread&Net iterations, or restricting access to our social media channels. 
In exceptional cases, criminal charges may be filed. Individuals about whom the complaint is made will be given an opportunity to make representations to the committee either during or after the event.
We welcome constructive comments from participants on our Code of Conduct. Please contact us at cocbn@smex.org. .